Serving
Indianapolis and
Central Indiana

South Side Landfill
Providing Safe and Cost-Effective disposal options in Indianapolis for over 50 years.
HOURS
Monday – Friday: 5am – 7pm

Saturday: 5am – 3pm

Sunday: Closed

Call for Holidays
HOLIDAY SCHEDULE
For the Summer Holidays (Memorial Day, Independence Day, and Labor Day) – South Side Landfill will be open from 5 am to 3 pm.

Normal hours resume the day after the holiday.

Have a safe holiday!

OUR SERVICES
Residential & Business
General household waste, rubbish and debris.
Office waste.
Restaurant and food service waste.
General construction and demolition debris (e.g. lumber, shingles or brick).
Commercial & Industrial
Friable and non-friable asbestos waste.
Water and wasewater treatment sludge.
Baghouse dust.
Scrubber sludge.
Remedial activity wastes.

HOW WE WORK
South Side Landfill is proud to provide a range of waste management services to all of Central Indiana, with a focus on the Indianapolis south side, as well as surrounding communities such as Beech Grove, Speedway, Avon, Brownsburg, Greenwood, Southport, Mooresville, Carmel, Noblesville and Zionsville.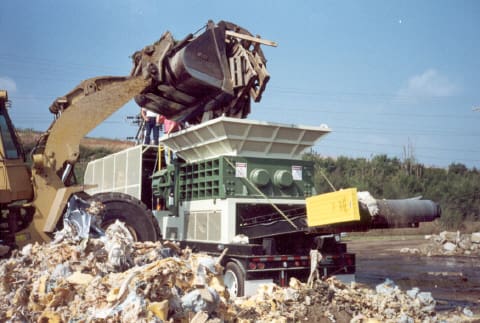 FIND US
Landfill
SOUTH SIDE LANDFILL
See Map
2561 Kentucky Avenue
Indianapolis, IN 46221
Affiliated
Transfer Stations
Mt. Comfort Transfer Station
See Map
2751 N 600 West
Greenfield, IN 46140
Franklin Transfer Station
See Map
730 Industrial Drive
Franklin, IN 46131
Rock Hampton Transfer Station
See Map
5350 Rock Hampton Ct.
Indianapolis, IN 46268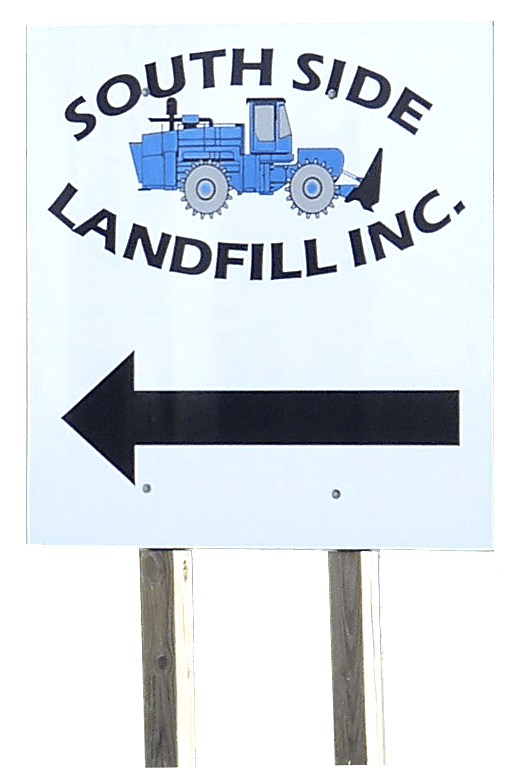 RATES
South Side Landfill's rates for cash customers are based on volume

Use our interactive calculator application to approximate charges.
General Pricing
CARS – $19.75
SUVs – Same as Pick-Up Trucks. Actual cost determined by attendant.
Open Top Solid Waste – $24.00 per Cubic Yard
Compacted Solid Waste – $25.00 per Cubic Yard
C&D and Drywall – $24.00 per Cubic Yard
Shingles – $27.00 per Cubic Yard
Clean Fill – $12.00 per Cubic Yard
Tires – $16.00 to $200 Each, depending on size
White Goods with Freon – $150.00 Each
White Goods without Freon – $70.00 Each

EDUCATION
South Side Landfill offers a wide variety of educational resources and opportunities in order to help the people we meet understand that properly managed landfills are a critical part of the infrastructure of a community.
Find out more about our: