Making your first trip to the landfill.
Your first trip to the landfill can be a little intimidating. After all, South Side Landfill can be a very busy place, and most people are a little uncomfortable around some of the large equipment we need to get our job done.
The first thing you need to know is how to find us. Use the map to find us, but once you're here, look for these signs (depending on which direction you came from) to help you know where to turn off of Kentucky Ave
1. Find the landfill off Kentucky Avenue.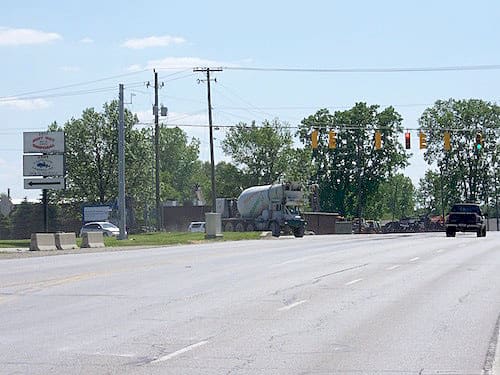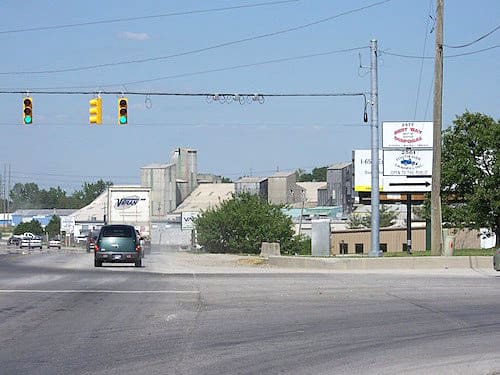 2. Follow the signs then go to the bottom of the hill. Turn Left.
Once you've found our driveway, you head down the hill. Follow the signs to the left at the bottom of the hill.
The signs show the way to the landfill.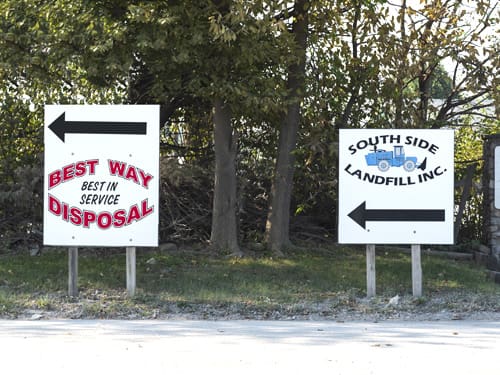 3. Are you a customer? Or do you need to come to the office?
If you need to stop at the office, turn left at the sign and go to the blue building.
If you're a customer, turn right and proceed to the booths. The attendants at the booths will check over what you have brought for disposal and collect your money.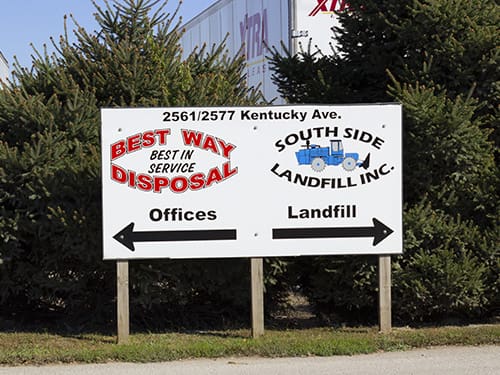 Turn right for the actual landfill.
4. Are you at the right place?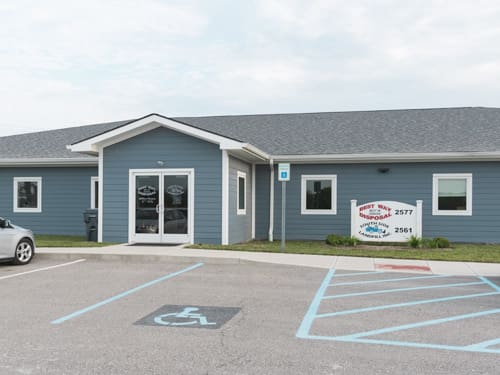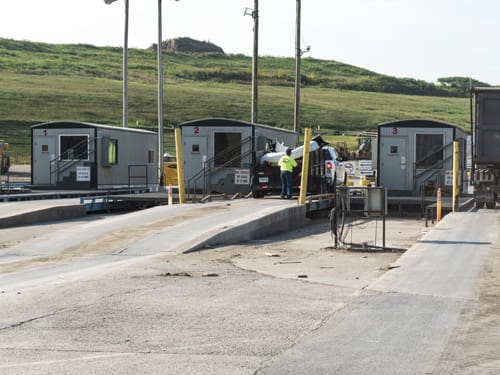 Landfill – Booths to pay and enter
5. Enter Landfill – Follow Signs.
Once you've left the booth, you'll follow the signs to your designated unloading area. If you've brought brush, construction debris or household waste, you're going to turn left. If you've brought dirt or clean-fill, follow the signs to Area 5.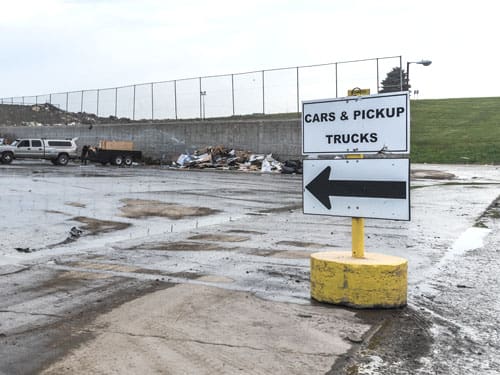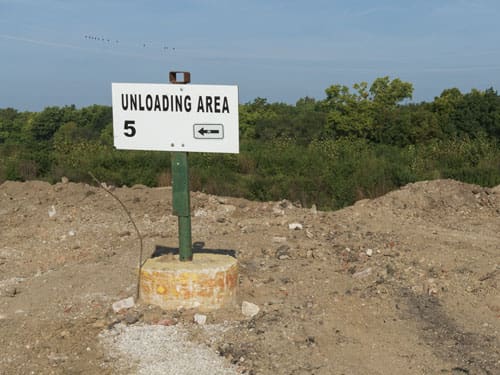 Follow the signs to your specified area
6. Unload your materials.
By the following the signs above, you'll either end up at our Cash Customer Unloading Area (the Slab) or at the Clean-Fill Unloading Area (Area 5).